Meet Dr. Kent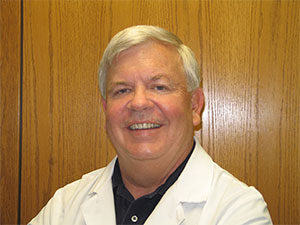 "Dentistry with care...by people who do."
Ronald J. Kent, D.D.S., full-time Private Practice, Apple Valley, Minnesota; part-time Adjunct Assistant Professor, University of Minnesota School of Dentistry. You will benefit from his over 30 years of clinical experience with family and cosmetic dentistry. Dr. Kent will give you comfortable and lasting dentistry at a reasonable cost. You will want to take advantage of:
---
Comprehensive Dentistry "Under One Roof" — general pediatric and adult dentistry, plus cosmetic dentistry, dental implants, root canals, oral surgery & dentures.
Highest Quality of Care — one of the state's best dentists as published in Minnesota Monthly.
Outstanding Service — As a patient recently shared: "You really went above and beyond for me and I want you to know how much I appreciate your help."
Contemporary Practice — electronic records, digital and cone beam radiology, plus a full array of modern cosmetic and restorative materials and techniques.